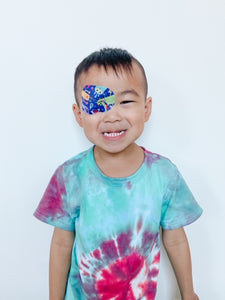 Our Story.
Bryce was 2.5 years young when he was first diagnosed with congenital cataracts in his left eye. (Yes, cataracts has no age limitations! Not a lot of people know that, and with me being a registered nurse, I was unaware of this too!). We all learn something new everyday :) 
We get asked a lot, "how did you know, with your son being so young and unable to tell you he can't see well?" 
It all started when we noticed him squinting and blinking excessively. It gradually became so obvious and frequent enough that we knew something was definitely wrong with his eyesight. We took him to see our family doctor and then a referral was immediately made to see the pediatric ophthalmologist.  
After many months of appointments and checkups, we received the news that Bryce was a good candidate for cataract surgery. Basically the surgeon cut out the piece of his lens that was clouded and an intraocular lens (IOL) was then placed in his eye. 
Bryce started using eye patches even before his surgery. With Amblyopia, the brain is "used to" seeing a blurry image and needs to learn how to see better with that eye. With time, however, the brain may "re-learn" how to see and the vision may increase. The normal eye is covered by the patch to make the amblyopic (weak) eye stronger (aapos, 2019).
Being a parent is not easy period. We can not stress that enough. Anyone who is one can admit that. Well, then to make your toddler wear a patch on his/her eye for 6-8 hours a day limiting his/her eyesight even further is not stressful enough, try getting him/her to wear it at daycare in a class of 24 kids. By the way, he is the only child in his class that has to wear it. So you can hear our struggles already. We were only given samples of the patches and told we had to find our own sources. They were very limited to find. I found some poor quality ones in a local medical store. They didn't even cover his eye properly, let alone light was not completely blocked out. There were no local places to buy effective eye patches for kids.
This led us to the discovery of "Patch Kid." Our vision is simple: offer local, accessible, fun and uniquely designed eye patches that children would love to wear and show off to their friends!
Vision screening is strongly recommended over the course of childhood to detect amblyopia early enough to allow successful treatment (aapos, 2019). 
Our family wants to advocate for early detection and vision screening for newborn eyesight. We want to remind all parents out there that you know your child(ren) the best. Unfortunately, the diagnosis was somehow missed during the first year of Bryce's life. But fortunately, we still were able to catch it on time and take action. His vision has improved drastically after surgery, along with effective treatment of patching. Bryce will continue patching over the next few years to come! He enjoys choosing his own patch to wear everyday.
Happy Patching :)
Thank you for listening and reading our story. Please share this with your family, friends, and loved ones. Knowledge is priceless and so is the health of our children!
If you have any questions or comments, we would love to hear from you!
From our little family,
xo
Bryce
Mom 
Dad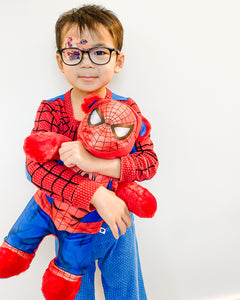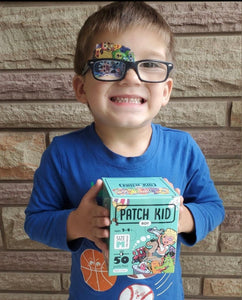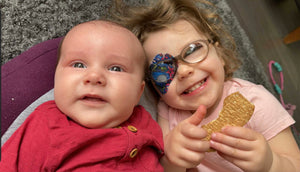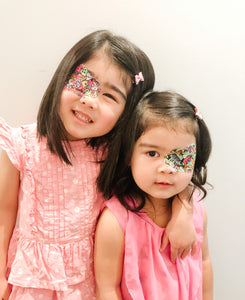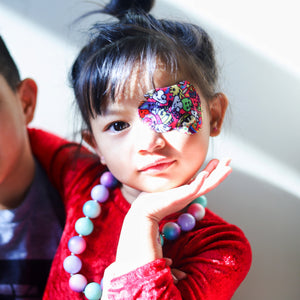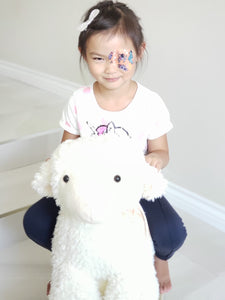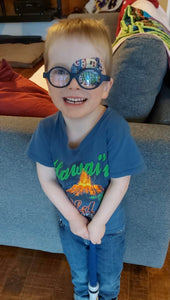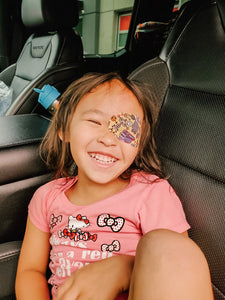 How to apply an eye patch: